Alright, my lovelies. As much as I hate goodbyes, we've got some overcrowding going on over here. Time to find some good homes for some of my favorites!
*UPDATE* No longer available for purchase but enjoy some pics anyway!
Just check out the quilt section of my Etsy shop.You'll find Scavenger Hunt...
Lickety-Split...
Sugar Rush...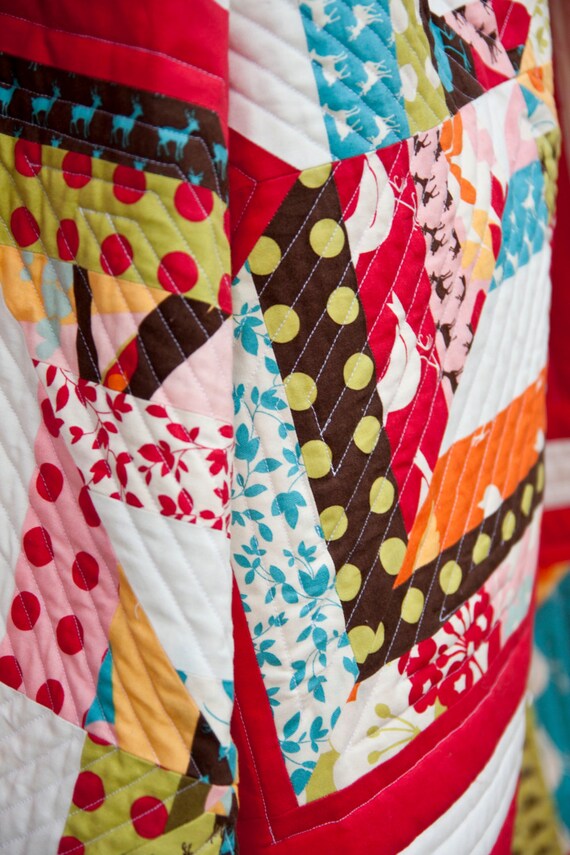 ...and a few others. Head over and check them out!