Last summer, I came out with my Spare Change pattern. It's a great beginner pattern and has been one of my most popular by far. What I never showed you (because I never finished it) was the prototype. Isn't she sweet?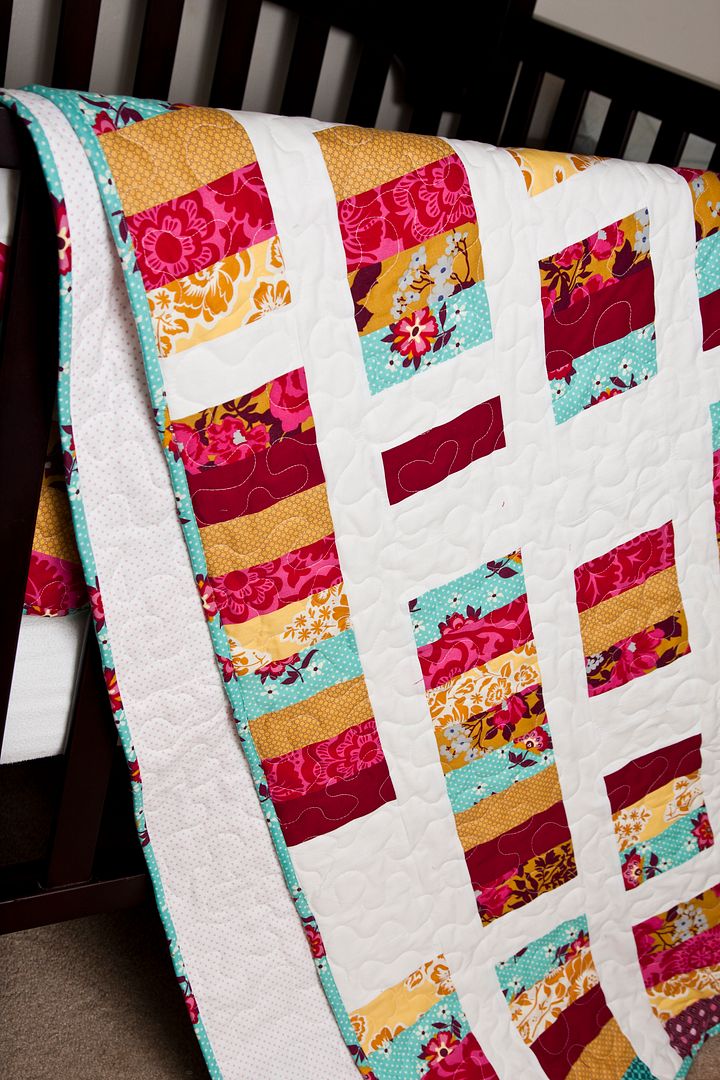 I've been packing up the house a little bit every day for the move and came upon the unfinished quilt-top. I actually really hate having unfinished projects so I decided to take a little break and finish it up. (It doesn't hurt that I'm a little ahead of the moving schedule.) Now it's on its way to a dear friend's new baby girl.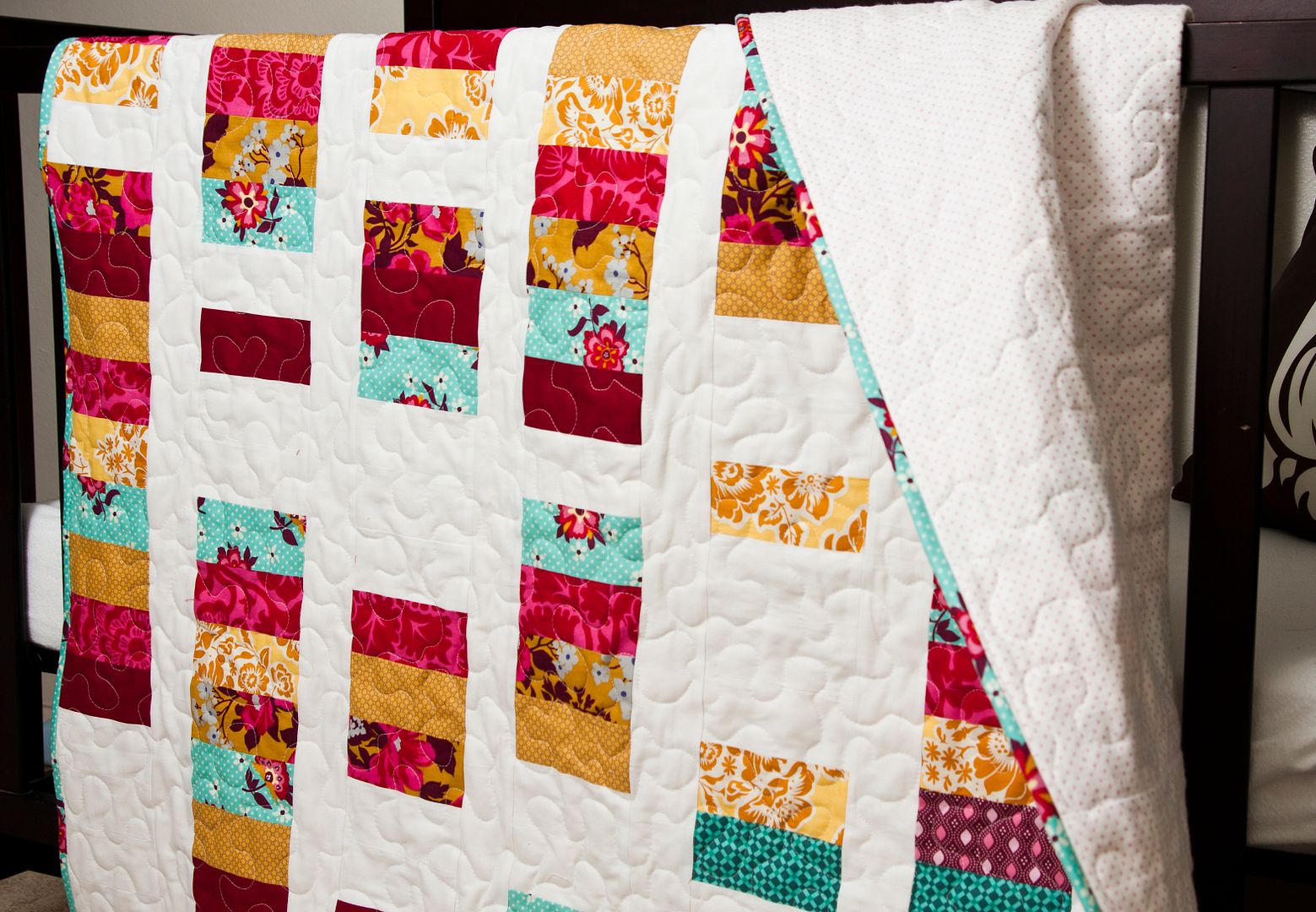 Spare Change can be made using fat quarters or charm packs. (You could also substitute in jelly roll strips or scraps.)
Fabrics: "Rose Bouquet in Gold," Heirloom; "Cowboy Shirt in Cornbread," Urban Cowgirl; "Blockprint Blossom in Crimson," Heirloom; "Kona Solid in Wine," Robert Kaufman; "Fresh Cut Flowers in Maize," Secret Garden; and various prints of Domestic Bliss by Liz Scott for Moda. On the back I used a simple white flannel with pink polka dots and more of the Domestic Bliss fabric in the binding.
Now, back to work for me!