Last week, I was busy making a few things for the Marcus Fabrics' Quilt Market Booth for Houston. It was quite a rush! I got my box of happy fabric on Monday afternoon and would need to ship out the goods around Friday. Oooh eeee I love a good challenge!
Friday came, and I'm happy to report that I got everything done--special thanks to Olive. She even helped me get everything ready to ship out Friday morning.
Olive also insisted on helping me put the pins back in the pincushion. What would I do without her?
Here's a quick look at the stuff I made...
The first item was a dress using this "Adele" pattern by Ruby Jean's Closet. That rainbow stripe print is my absolute favorite! I would love a whole bolt of it.
I also made a little apron to go over the dress, as well as a stuffed owl. (No pattern for those--just literally threw those together).
Then I made a little fabric art organizer. No pattern for this either, but I would love to make another one (making a few adjustments) and post a tutorial.

Finally, I made a mini (doll-sized) version of my Spare Change quilt pattern and a little scrappy pillow with ball-fringe. I think I kicked some serious butt in 3-1/2 days.
Making clothing is not my strong suit, nor does it generally bring me much joy, but I really wanted to make Olive one after shipping off the other.
I used the same dress pattern mentioned above but basically only used it as a foundation for what you see below. (I made about two million changes and additions.) So happy how Olive's scrappy little play dress turned out!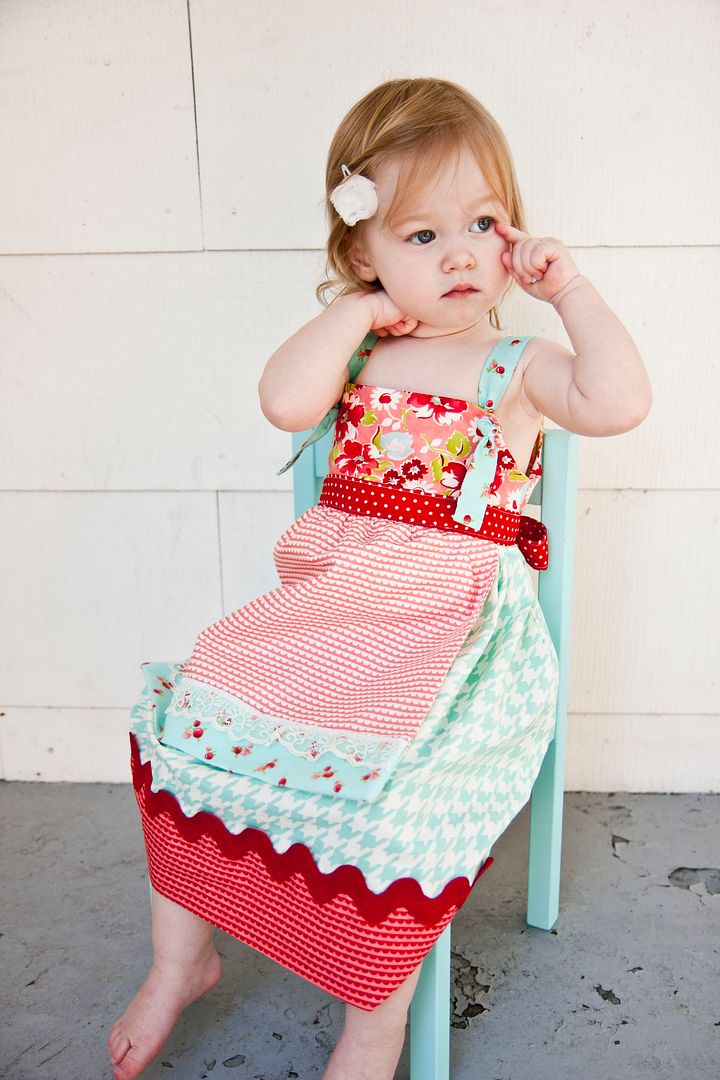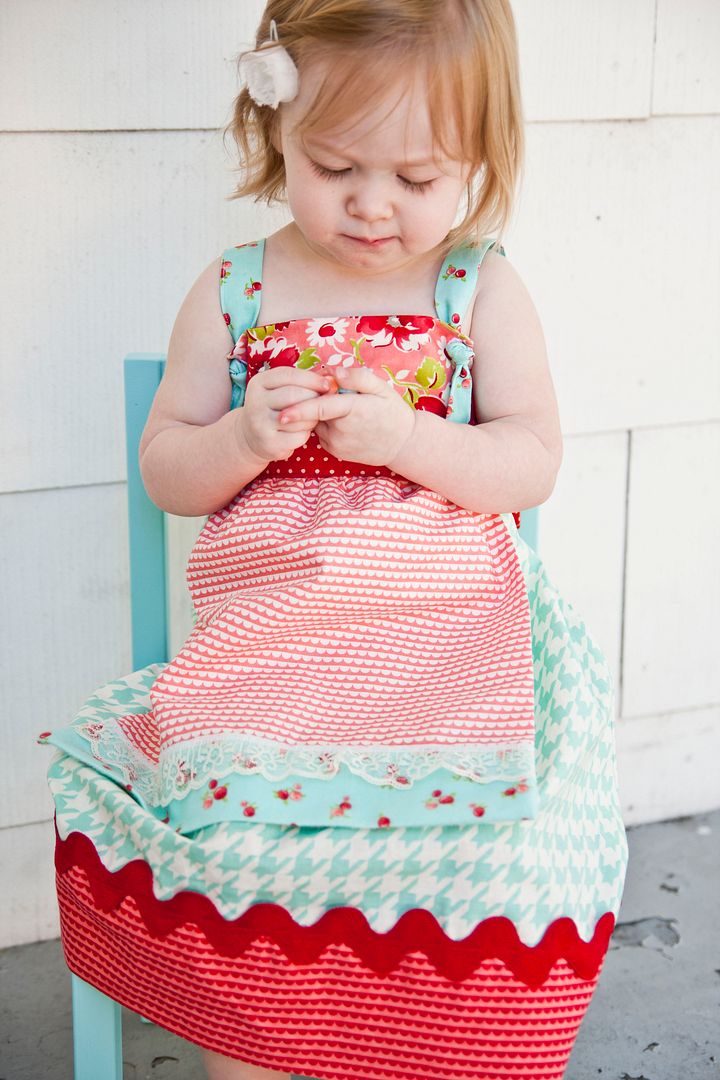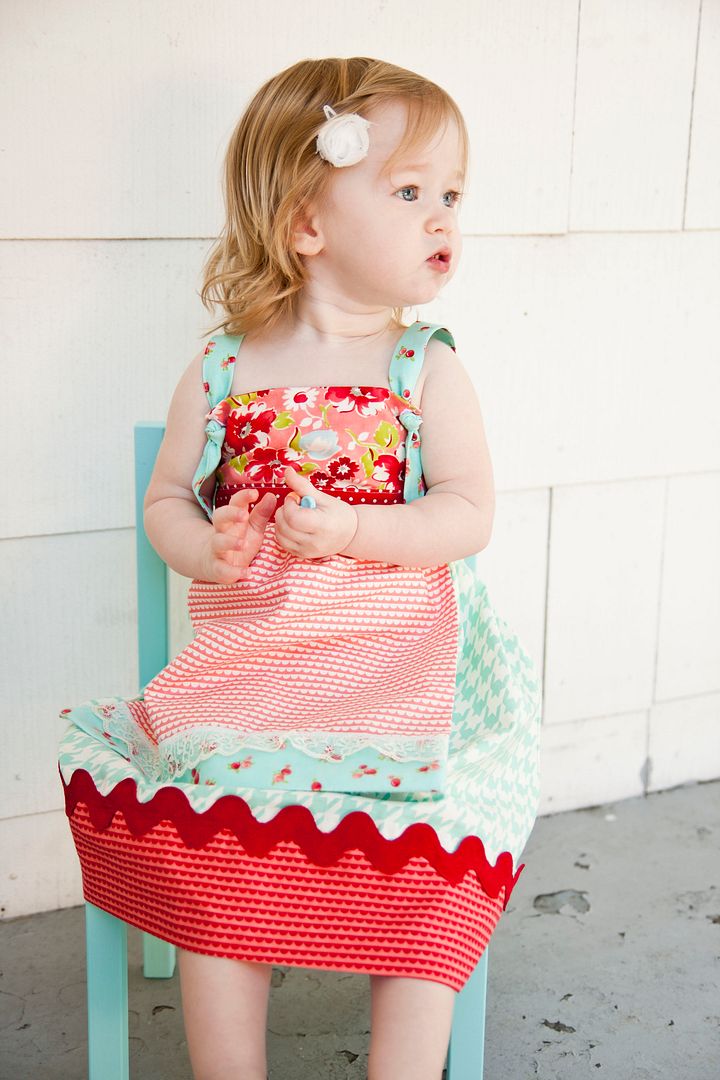 In case you are wondering about the fabrics, they are "Ruby" and "Vintage Modern" by Bonnie & Camille for Moda. (Yes, I am a Bonnie & Camille addict in case you haven't noticed.)