My dinner table received some 

autumn love 

today. I took one of my favorite prints from Joel Dewberry's Aviary 2 collection (saffron damask) and transformed it into a simple table runner. 
Materials:
3/4 yard of cotton fabric
One large scrap of batting (at least 12 x 36") 
To get started,

cut

two

12 x 36" rectangles from the 3/4 yard of fabric for the front and back pieces of the table runner.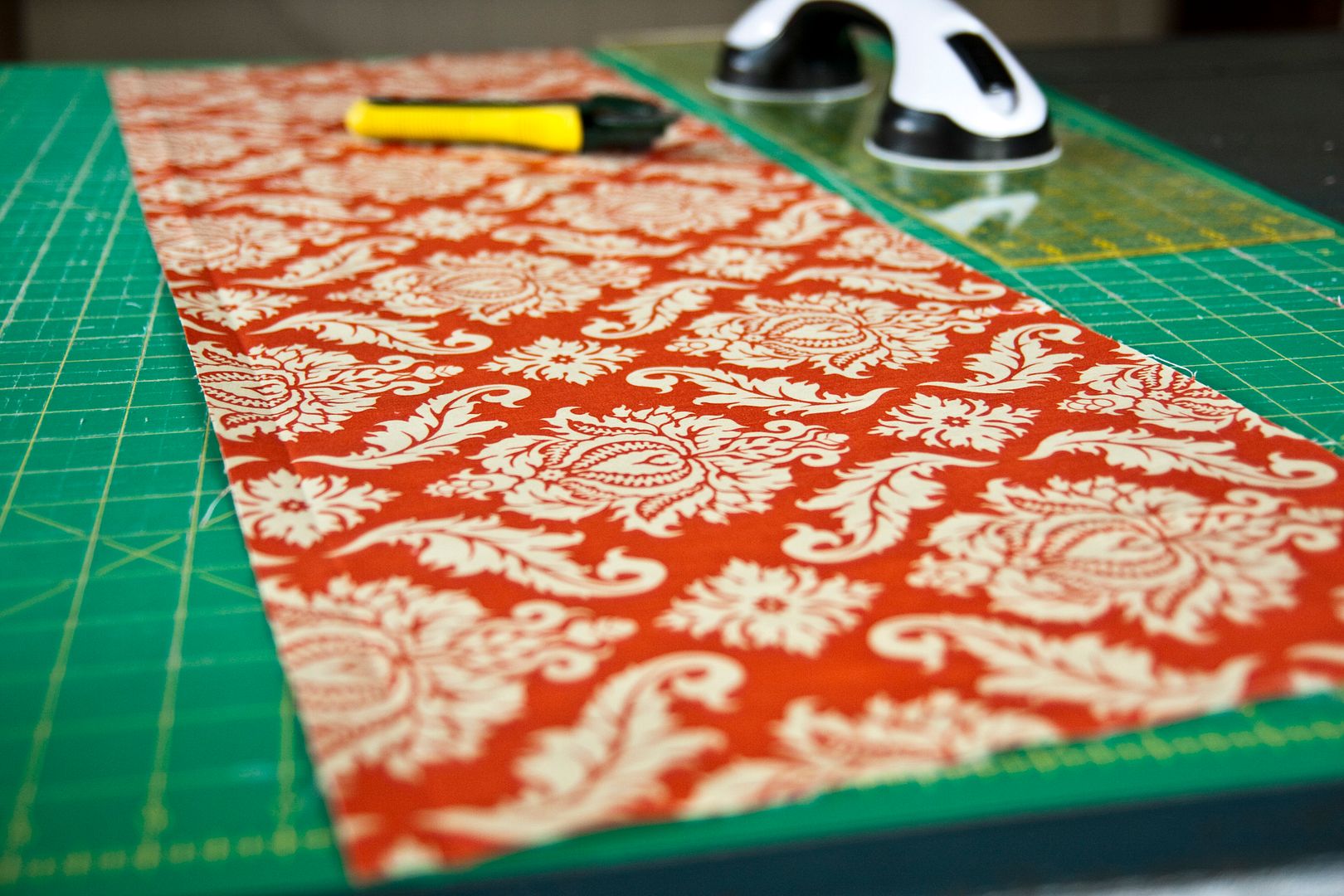 Turn over one fabric rectangle and line it up within grid lines on your cutting mat. Count six inches away from each corner (in both directions) and lay the ruler down to

connect those points

. Draw a line along the ruler's edge. Repeat at all corners on both fabric rectangles.