Last Christmas, my family went home to Utah for a visit. One of my favorite stops is at Robert's Craft--where my mom is a designer. I always love looking at what she is working on. I almost died when I saw her icy inter tree. I knew immediately that I wanted one for next Christmas.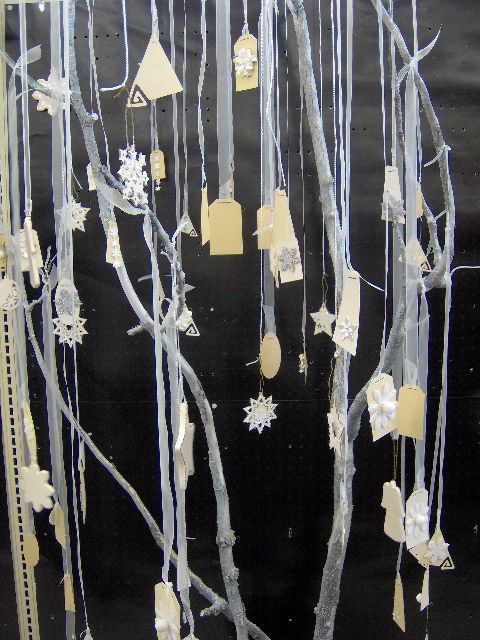 Fast forward a few months later, and it is raining branches in my yard. I used one for Olive's baby bird mobile, and found another...perfect for the Spring Tree!
Then add some Spring-inspired ornaments!
I can't wait to show you the other items I am making for my Spring display!